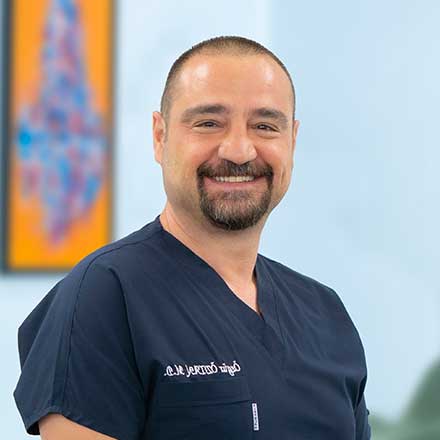 DR. Özgür Öztan
Medical Director of the Hairlineclinic
About Dr. Özgür Öztan
Dr. Özgür Öztan is the medical director of the Hairline Clinic in Ankara, Turkey.

The Hairline Clinic consists of 4 doctors: Dr. Özgür, the clinical director, Dr. Cengiz and Dr. Ali. The Hairline Clinic startet 2003 with an exclusive focus on the latest state-of-the-art method for hair transplant (FUE – Follicular Unit Extraction). Dr. Özgür`s Hairlineclinic has achieved a high level of understanding for high quality hair transplant by consistently achieving excellent results.
The variety of FUE-extractors and punches being used (from 0,6mm to 0,9mm in diameter) regularly ensures accuracy and precision with every patient.
Dr. Özgür`s Hairline Clinic and his team are noted for excellent hairline design, repair-work and scar revision. Furthermore the Hairline Clinic is known for outstanding results with BHT (Body Hair Transplant). His talent and skills will lead every participant of the training program / courses to achieve a high level of practical artistry for hair restoration. Years of experience and genuine craftsmanship are basic characteristics of the Hairline Clinic