Hair Restoration Training Course
New Course 2022
The FUE EUROPE Meeting organized by HLC and The Hair Transplant Training Centre has successfully ended. More than 100 surgeons around the world attended the meeting to learn from the Experts.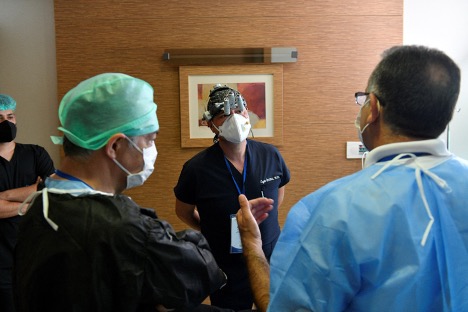 ---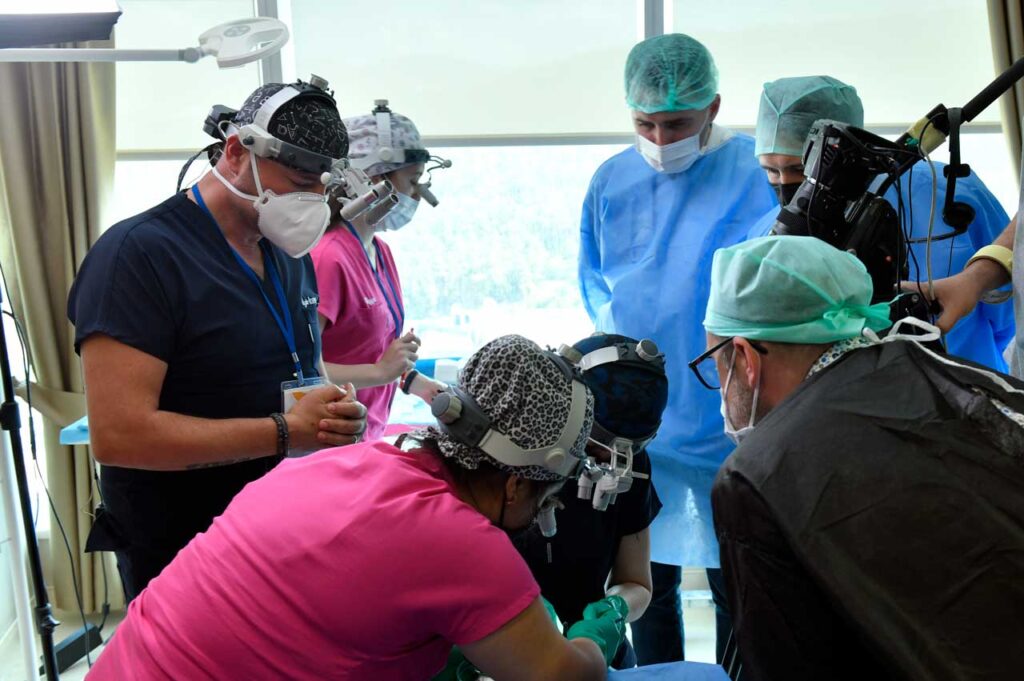 Success through on hands training!
The HTTC – Hair Transplant Training Center in Ankara – Turkey offers
Hair transplant training courses
and
Fue workshop
for attendants and trainees to receive hands-on-practice in contemporary techniques for hair transplantation. Medical staff training (technician – technicians training) and assistant programs will be arranged for clinics in specific packages.
FUE Hair Transplant Training
FUE Course and FUE Workshop: Learn from experienced and renowned experts for hair restoration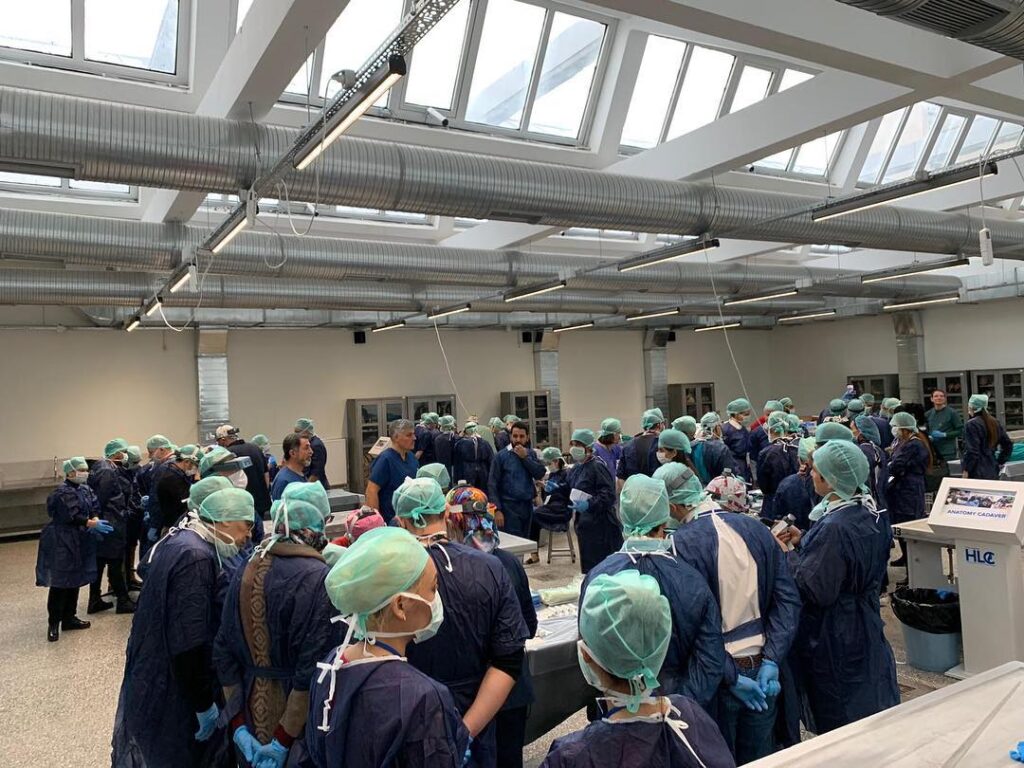 The Hair Transplant Training Center in Ankara / Turkey combined all her knowledge and know-how to provide the future hair surgeons the best foundation and knowledge in order to achieve best hair transplantation results and to obtain for the future hair surgeons as many satisfied patients as possible.

They established together a new base for training (education) programs and courses to pass along knowledge, experience and professionalism to medical practitioners for hair restoration.
---
Welcome to HTTC! In Turkey Ankara we presents professional FUE Hair transplant training, Fue workshop (FUE Workshops) and Hair restoration courses for attendants and trainees to receive hands-on-practice in contemporary techniques for hair transplantation. Aspiring doctors and physicians will be introduced to modern..
The Hair Transplant Training Center in Turkey is founded by Dr. John Peter Cole – USA/Atlanta, the Hairlineclinic from Doktor Özgür, Gökhan Dogan – Turkey/Ankara and in cooperation with the independent counseling center for hair restoration Hairforlife – Switzerland/Kreuzlingen…
Starting a career as a hair surgeon can currently benefit from the rising demand for plastic surgeries since hair transplant is significantly featuring a substantial part of the beauty industry. Hair restoration has ever since been of considerable relevance for men as they are sensitively responding to hair loss due to aesthetical reasons…
On hands hair transplant training > FUE Hair Transplant Training on real patients! Attendants at our hair restoration training courses and FUE Workshops will learn the latest state-of-the-art method FUE as well as BHT with a varying number of surgical tools. A comprehensive training program can be scheduled by physicians…
Certificates of completion will be awarded to every participant of the training program and the workshops. Every certificate will be confirmed by the hair surgeons of the Hair Transplant Training Center. Many of our instructing hair surgeons and physicians providing expert advice for hair transplantation are members…
Courses and training programs will be arranged both in groups and in single one-to-one training. For retraining and specializing a limited number of participants will be accepted only as the timescale for proficient training is different. Participants will be encouraged to attend our courses depending on their personal experience and knowledge…
Central location of our fue hair transplantation training center in Turkey – Ankara and as an training alternative to India centers. Easy access as from United Kingdom (UK), Germany, Belgium and other countries…
The PCID Device is special designed for FUE Hair Transplant from Cole Instruments. It is a automated – robotic fue extraction Device – Machine: Transection rates below 2,58 % with this tool…
In our Blog you can read some interesting Articles about Hair Transplant Surgery Training, Hair Transplant Instruments – Tools like automated, robotic fue extraction machines – devices, or watch some Videos…
---
Take your place and reserve now a hair restoration training course or a FUE Workshop in Turkey!
Feel free and contact Gökhan Dogan, the Manager of the Hair Restoration Center Turkey Ankara every time!
Success through practial and on hands training for hair transplantation!
Designed for doctors, physicians and hair surgeons!
Learn from experienced and renowned hair surgeons and experts!
Gain expert skills to achieve excellent results with patients in hair restoration!
Hair Transplant Training Course in our Turkey Center as a alternativ to Hair Restoration Training Centers in India through easy access from United Kingdom (UK) and other countries in western europe!
Learn More. Do More. Achieve More!
Read all our News/Articles